Capability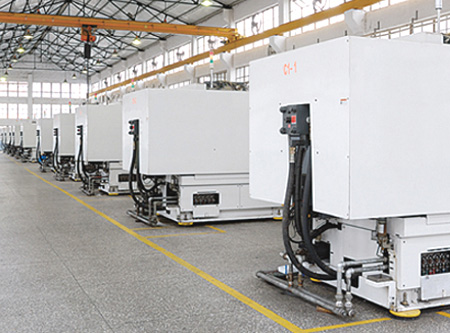 Hua Wei employed Japan made advanced equipment and technology. With over one hundred of 180~1000 tons molding machines, we produce over 1 billion of cable ties each year and which is growing. Hua Wei is one of the largest manufacturers of cable ties in the world.

Besides, product lines of stainless steel ties, wiring ducts, conduits, wiring terminals, and so on are fully equipped. Hua Wei supplied the total solution of wiring accessories to our customers.

Research and Development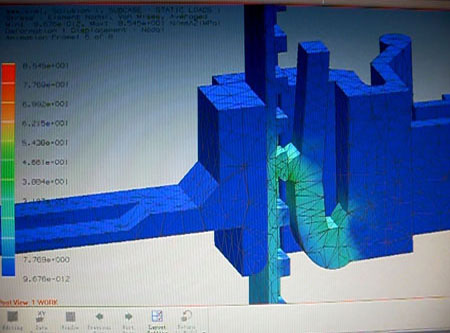 Meanwhile, Hua Wei employs Computer-Aided Engineering Analysis in the RD process to prevent failure of products in early period to raise the efficiency and success rate of new product design and development.
Hua Wei has been devoting itself to design and develop new products with customers, and has become the greatest support to raise the marketing advantages for customers.
Hua Wei spares no efforts in advanced research and development to keep our leading position. Combing with material expertise, mechanical design, precise molding fabrication and slim manufacturing process, the R&D team of Hua Wei continuously develops new products to lead the industry standard.
New Product
Over 40 Years of World-Class Wire & Cable Management Products Manufacturing | HUA WEI
Based in Taiwan, HUA WEI INDUSTRIAL CO., LTD. is a professional manufacturer of cable ties since 1976.
IATF 16949, ISO 9001, and ISO 14001 cable tie green manufacturing with UL, CE, CSA, ABS, DNV GL, BV and CQC accreditations, as well as meeting RoHS and REACH regulations. HUA WEI's ten billion cable tie production capability has allowed them to become one of the largest cable tie manufacturers in Asia.
Cable tie accessories, cable clips and clamps, cable makers, expansion anchors, PCB supports and screws, cable protections, wire terminations and application tools are available, along with cable ties.
HUA WEI has been selling customers high quality cable ties worldwide. With over one- hundred 180~1000 tons molding machines, advanced technology and 40 years of experience, HUA WEI ensures each customer's demands are met.
View our quality cable tie products
Cable Tie
,
Plastic Cable Ties
,
Tube Ties
,
Stainless Steel Cable Tie
,
Stainless Steel Ties
,
Bundling Clips
,
Bushings
,
Cable Clamps
,
Cable Clips
,
Cable Glands
,
Cable Markers
,
Cable Tie Mounts
,
Card Spacer Supports
,
Circuit Board Bolts
,
Conduit Adaptors
,
Conduit Clamp Assembly
,
Conduit Clips
,
Conduit Mounting Brackets
,
Conduits
,
Cord Grips
,
Cord-End Ferrules
,
Corrugated Conduits
,
Crimp Connectors
,
Edge Clips
,
Expansion Anchors
,
Grommets
,
Head Phillip Slotted Screws
,
Hex Head Screws
,
Hex Nuts
,
Hole Plugs
,
PCB Supports
,
Pipe Clips
,
Plastic Rivets
,
Raceway
,
Raceway Fittings
,
Saddles
,
Security Seals
,
Spiral Wrapping Bands
,
Stainless Steel Bands
,
Stainless Steel Buckles
,
Tarpaulin
,
Twist Locks
,
Wire Connectors
,
Wire Ducts
and feel free to
Contact Us
.