Application
Control Panels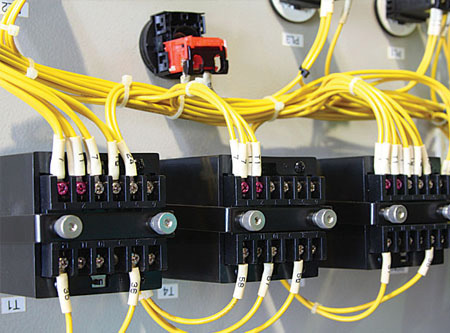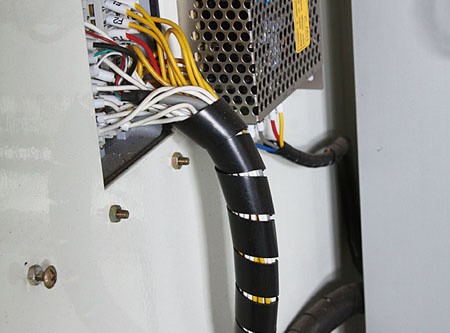 Excellent Wiring Solution for Control Panels

With continuous development of manufacturing technologies, weather machine manufacturers, automatic control system suppliers, or control panel manufacturers confront with greater challenges. Such as design and fabrication more sophisticated and complicated of control panels and the shorter period from customer's order, design, and assembly to delivery. How to control cost and increase efficiency are important issues.

High quality and full range of Hua Wei's wiring accessories are suitable for all kinds of switchboards and control panels. We emphasized the detail of engineering to improve the installed efficiency. We insist on high quality of products to decrease the cost of rework. Hua Wei also provided ergonomically designed tools, which have achieved effort saving and speed up installation. Hua Wei's Cable Ties, Wiring Ducts and Terminals are certified by UL and comply with global electrical and electronic regulation by providing reliable wire fastening and electrical connecting. Our experienced technical team develops new products and manufacture technology depends on market needs while continuously improved existing products for better engineering and performance. That is how we help our customers stay leadership in their industries. Moreover, that is why our excellent wiring solution of control panels will offer you the lower cost of ownership and reduce the time to enter market.

Shipbuilding
Excellent and Reliable Solutions for Shipbuilding
Due to the unique characteristic of vessels and offshore platforms, the equipment of their electrical and electronic must be highly sustainable, reliable, and resistant to seawater, lubricating oils, fuels, moisture, rat-bite, high temperature (84ºC,flame retardant in 15 minutes ). To adopt high quality insulating materials, professional fixing methods, well designed cable protection, and fully identification will ensure safety and reliability of electronic control system. As well as it will make maintenance easier.
Facing the competition of global market, the margin of marine industries has been beaten down, and the lengthy period of construction becomes heavy burden for shipyards. Hua Wei provides high quality, better cost-performance values of stainless steel ties and wiring accessories, designs and keeps improving products' functions which highly increase the efficiency of ship assembly. Through the time and labor being saved by our wiring solution, the marine industries could reduce the total cost of ship build.
Hua Wei's high quality products comply with UL electrical components regulations, and certificated for type approval of shipbuilding industry by ABS, DNV GL, BV, and Lloyd's Register, which are compliant or exceed industrial standards. Hua Wei's most endurable and reliable performance of wiring solutions is the best choice for marine industries.

Wind Turbine
Durable, Reliable Wiring Accessories For Wind Turbine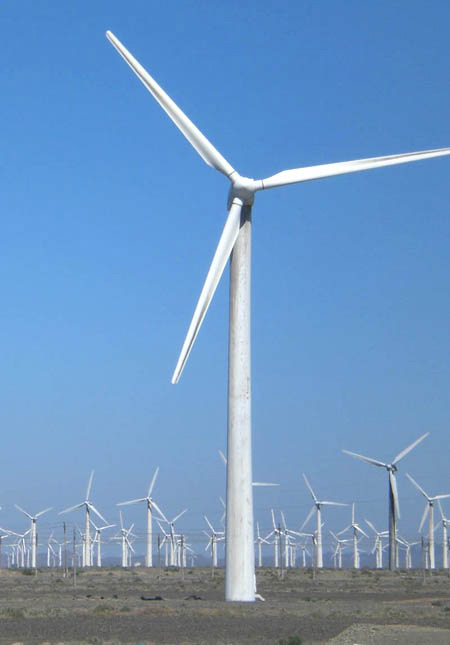 This is the time that the world boosts to build up the wind farm and raise the proportion of wind energy while the manufacturers of wind turbine have faced greater challenge of more stable system and higher generated electrical energy. At the same time, more and more countries invested in developing offshore wind farm. The harsh environment of ocean is the great trial of the durability of wind turbine and facilities. How to provide stable, reliable, and long term solution of off-shore wind facilities is another challenge of wind turbine manufacturers.
The high quality and full range of wiring accessories of Hua Wei can meet the high standard of quality, durability, and safety of wind energy. We emphasis the engineering details and focus on operation convenience for users that can accelerate the assembly efficiency of all kinds of control panels used in wind turbine. We insist on high quality and that's why our products can provide long term and more reliable wiring solution. Each item of products is designed for well-insulated, good fixture, and suitable for applied to high vibration environment, and the high quality of products ensures long term usage to reduce maintenance cost.
The products of Hua Wei comply with RoHS, REACH, Halogen free, and low smoke requirements, and certified by UL, CSA,and DNV-GL. The specification of product, such as endurance temperature, tensile strength, has passed or exceeded the industrial standards. Whether onshore or offshore wind facilities- control panels of investors, pitch control, yaw control, safety control, or elevator, the products of Hua Wei are the best choice and helpful to raise the safety control and efficiency.
In commercial and household wind energy markets, manufacturers of small wind turbine will face more competitions. How to accelerate assembly efficiency and shorten the period of entering the market, maximize the quality and stability of equipments, and at the same time, to decrease the cost of ownership are great challenges. The total wiring solution of Hua Wei will give you a hand to keep leadership in the market.
Automotive
Hua Wei's Experienced Developing Capability for Automotive Fasteners
With over 30 year experience on precise stamping and precise molding injection, Hua Wei has provided industrial standard cable ties and fasteners, and customized variable automotive and engineering fasteners to fulfill the unique requirement of secure and sustainable. Automotive fasteners of Hua Wei apply to high vibration and harsh environment and can fasten wires securely. Applicable vehicles are included sedans, trunks, wagons, trailers, excavators, etc.
With ISO 9001 and IATF 16949 accreditations, Hua Wei guarantees to provide best service and optimized quality throughout the management system. QA system and regular examination assure the products are qualified before delivery.
Technologies of precise stamping and molding injection, excellent RD teamwork, and premium quality make Hua Wei the first choices as an automotive OEM service provider and partner.

New Product
Over 40 Years of World-Class Wire & Cable Management Products Manufacturing | HUA WEI
Based in Taiwan, HUA WEI INDUSTRIAL CO., LTD. is a professional manufacturer of cable ties since 1976.
IATF 16949, ISO 9001, and ISO 14001 cable tie green manufacturing with UL, CE, CSA, ABS, DNV GL, BV and CQC accreditations, as well as meeting RoHS and REACH regulations. HUA WEI's ten billion cable tie production capability has allowed them to become one of the largest cable tie manufacturers in Asia.
Cable tie accessories, cable clips and clamps, cable makers, expansion anchors, PCB supports and screws, cable protections, wire terminations and application tools are available, along with cable ties.
HUA WEI has been selling customers high quality cable ties worldwide. With over one- hundred 180~1000 tons molding machines, advanced technology and 40 years of experience, HUA WEI ensures each customer's demands are met.
View our quality cable tie products
Cable Tie
,
Plastic Cable Ties
,
Tube Ties
,
Stainless Steel Cable Tie
,
Stainless Steel Ties
,
Bundling Clips
,
Bushings
,
Cable Clamps
,
Cable Clips
,
Cable Glands
,
Cable Markers
,
Cable Tie Mounts
,
Card Spacer Supports
,
Circuit Board Bolts
,
Conduit Adaptors
,
Conduit Clamp Assembly
,
Conduit Clips
,
Conduit Mounting Brackets
,
Conduits
,
Cord Grips
,
Cord-End Ferrules
,
Corrugated Conduits
,
Crimp Connectors
,
Edge Clips
,
Expansion Anchors
,
Grommets
,
Head Phillip Slotted Screws
,
Hex Head Screws
,
Hex Nuts
,
Hole Plugs
,
PCB Supports
,
Pipe Clips
,
Plastic Rivets
,
Raceway
,
Raceway Fittings
,
Saddles
,
Security Seals
,
Spiral Wrapping Bands
,
Stainless Steel Bands
,
Stainless Steel Buckles
,
Tarpaulin
,
Twist Locks
,
Wire Connectors
,
Wire Ducts
and feel free to
Contact Us
.